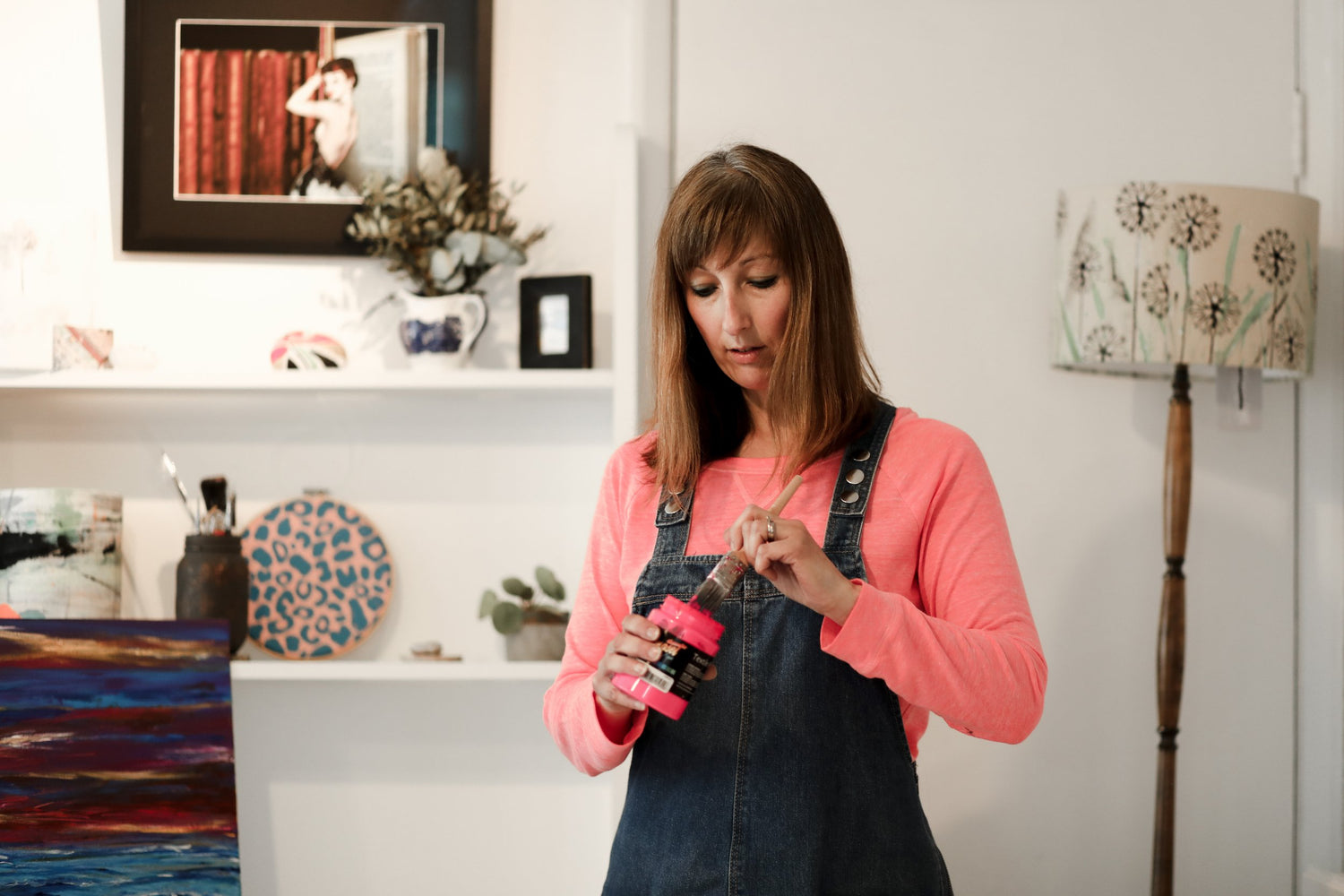 Christine Hughes Studio
In my artistic practice, I immerse myself in the profound connection between vibrant neon colors and the captivating beauty of the landscape. Through a distinct emphasis on mark making, I deconstruct the traditional representations of the natural world, breathing new life into them with an illustrative style that boldly declares my artistic statement.
Christine Hughes - Founder of The Gallery & Artist
Follow me on instagram
I reside in Pickering, North Yorkshire with my family and dog Buster a black Labrador who has influenced my illustrations of dogs!
I love walking and beach combing and we are so lucky to have both on our doorstep. The North York Moors and the North Yorkshire Coastline are simply beautiful all year round.
My favourite food has to be from The Purple Carrot my local deli/cafe in the heart of Malton where my studio is based, definitely one to try if you pop into Malton to visit me in my studio and Gallery!!
Illustration

Whimsical animal characters depicted in bold neons and graphic illustrative style

Landscapes & Seascapes

Bold landscapes and seascapes painted in bright neons with abstract mark making.

Bespoke Lampshades

Are you looking for unique striking lighting for your home or client who
wants a handpainted bespoke one off shade then please get in touch and we can discuss design services on offer.